Trunking Recorder
Trunking Recorder is an application for recording audio from trunked radio systems monitored by Unitrunker. Trunking Recorder will record audio only when a talkgroup is active and will separate the recorded audio into individual wave files for each talkgroup.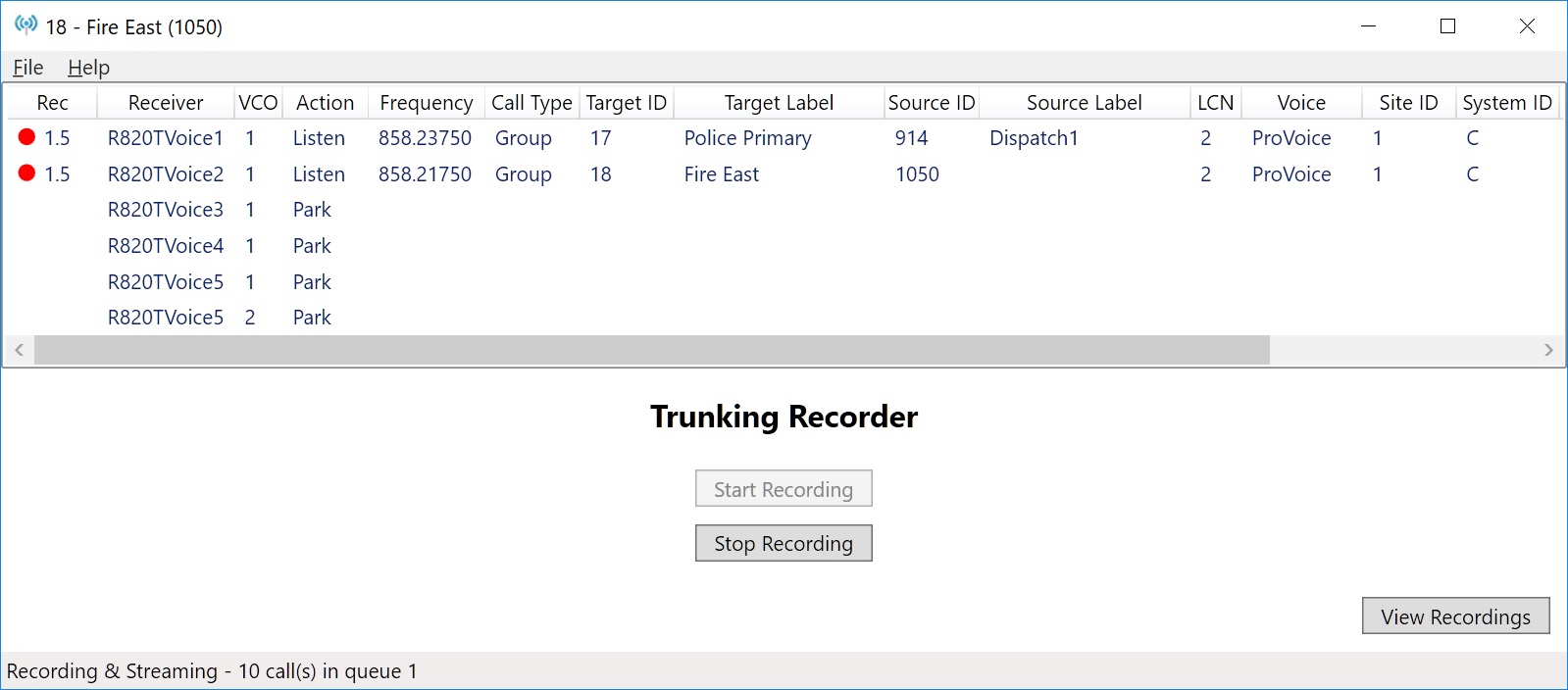 Features
Supports Unitrunker version 1 and 2.
Record multiple voice receivers at the same time.
Send email alert with audio when talkgroup is recorded.
Search for calls by talkgroup, radio user, and date.
Saves audio in wave or mp3 formats.
Custom MetaData formatting.
Auto call streaming.
Built-in webserver for real-time audio playback.
Creates separate audio files for each talkgroup using talkgroup ID and label value set in Unitrunker.
Automatic old call purging.
Logging of all recorded calls to SQLite database.
Custom filename options.
Automatically creates new audio files each day, each conversation, or each transmission.
Tested on Microsoft Windows 7, Windows 8.1, and Windows 10.
Supports Internet Explorer 11, Edge, Chrome, and Firefox.
Supports Android and Apple mobile devices.
Webserver
Trunking recorder includes a built-in webserver that provides real-time access to all recorded calls using your web browser. If your web browser supports WebSockets the page will be updated as soon as the call is done recording. You also have the ability to search for specific talkgroups and dates.
Download
Trunking Recorder Installation
Email notification instructions
Support
Setup Diagram